The Punch Bowl
Barrows Green, Kendal, Cumbria
TEL: 015395 60267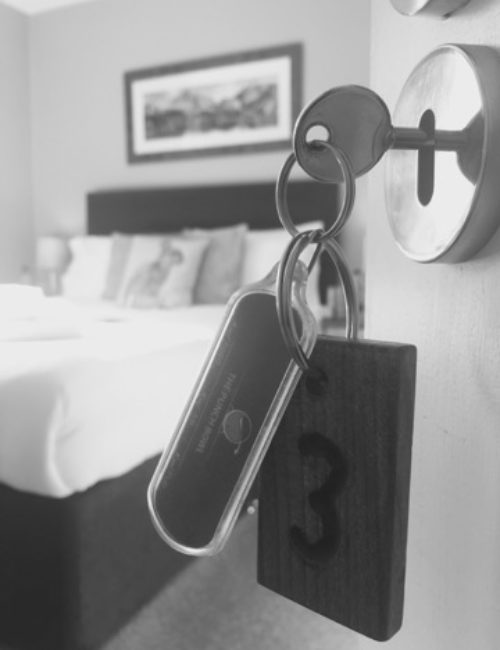 About Us
The Punch Bowl is a family friendly, family run, fully refurbished country inn.
We are well situated for a visit to the Lake District.
Our informal public restaurant and luxurious en suite guest rooms will delight, as will our specialty coffees, ales and traditional menus. 
Whether it be a relaxing break away from home or a more energetic walking, climbing or cycling trip.
Being just 3 miles from the M6 and even closer to Kendal, Windermere is about a 15 minute drive and Ambleside a further 10 mins. Oxenholme main line train station is just over a mile away. 
We are perfectly placed at the gateway to the lakes whatever the reason for your trip.
We have a friendly team here (mostly family), and we really appreciate how lucky we are to live and work in such a beautiful part of the world, so feel free to ask any questions during your visit. If we don't know the answer we'll probably know a chap who does!
Lunch

Punch Bowl Fish Pie £11.95 (Lightbite £8.25)
Mashed Potato, Garden Peas, Lemon

---

Ham, Egg & Chips £10.25 (Lightbite £6.95)
Hand-carved Ham, Fried Hens Egg, Hand-cut Chunky Chips

---

Ultimate Club Sandwich £7.95
Chicken, Bacon, Lettuce & Tomato served on a fresh Endmoor Bakery Bap with Salad & House Slaw

---

Main

Ale Battered Haddock £11.25
Hand-cut Chunky Chips, Mushy Peas, Caper & Pickle Mayo, Lemon

---

Proper Cumberland Sausage £11.25
Creamy Mash, Rich Gravy, Onion Chutney

---

Chicken & Black Pudding Stack £12.95
Chicken Breast Fillet, Grilled Black Pudding, Creamy Pepper Sauce, Garden Peas, Hand-Cut Chips

---

DESSERT

Boozy Gingerbread Fudge Cheesecake £5.50
Baked cheesecake topped with chunks or our very own Lakes Gingerbread Vodka flavoured fudge, drizzled with toffee sauce, and finished with a sprinkle of ginger crunch, served with cream or ice cream

---

Apple & Berry Crumble £5.50
A fruity medley of apples, strawberry, blackberries, redcurrants and blackcurrants under a crunchy crumble topping Served with cream, ice cream or custard

---

Chefs Sticky Toffee Pudding £5.50
Drenched in our own butterscotch sauce and served with cream or ice cream

---
What People Are Saying
Spent two nights here while visiting the Open at Birkdale. Great welcome, great breakfast and homemade Gingerbread Vodka to die for!! Lovely room with everything you could need plus good strong shower – clean with a comfy bed
– Bobby M
Stayed here for two nights and had an enjoyable stay. Really good location, very central. Near shops and both theatres. Our room was very nice, spacious and had comfortable bed. The en suite seem quite new. Breakfast was very good and plenty of it. We also enjoyed our evening meal. We found the staff friendly and polite. Will stay here again.
– two taffies